Karen Aquinas, M.Ed. is an Internationally Certified EFT (Emotional Freedom Techniques) /Tapping Master Practitioner and Energist Trainer based in McMinnville, Oregon.

She consistently supports clients in the areas of anxiety, low self-esteem, limiting beliefs, stress, and trauma.
As a result of working with Karen, clients leave their issues behind & step into a more empowered way of living.
Karen has hosted hundreds of worldwide Tapping events, helping thousands of people in more than thirty countries experience more ease in life & success in business.

If you're looking to access your inner wisdom, improve relationships, increase your self-confidence, embrace opportunities & improve your overall well-being ... contact Karen.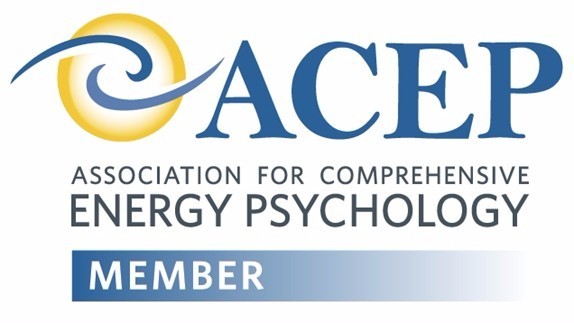 Karen is kind, supportive & the real deal.

I had blocks but didn't know how to access them nor clear them. Karen asked the right questions and the techniques she used cleared my issues & then some. Karen is kind, supportive, safe, and light-hearted.
I now use these tools to be more decisive about what I want to do in my life and to be aware of what I'm thinking and feeling.
T.K. Oregon
Initially, my clients struggle to work through what is weighing them down. And I'll admit, each & every transformation I witness, fuels my soul. It's a big win ... but it's not because I'm special.

It's because I've come to realize (as do my clients), how fortunate we are to be able to use Tapping to clear a path for the life we desire.
And this is why I wake up refreshed, eager to embrace the day & the life & business I love.

Together we'll eliminate the noise & increase your energy flow to deliver lasting results.
Energetically Karen ... A Day in the Life
In the morning hours, I'm relaxed. I relish the silence & the gratitude I feel for the amazing life I'm living.
I love up on my sweetheart, have a good stretch, & enjoy a walk where I often get lost in inspired thought about how I can best take action to help my clients or grow my business.
Whether it's how I can show up as my best self or how the song of a sparrow can stop me in my tracks ... I pay attention.
The little things in life can make all the difference, as well as that very important morning hug with my daughter.
I enjoy dance breaks, laughter, smiles, and connection.
Weather permitting you'll often find me working on the back patio prepping my next business project, or dictating notes to myself while I garden.
I know with all certainty, it's the pressure of a warm embrace, wind on my face, my daughter's laughter, or the inviting scent of my sweetheart that reminds me I'm alive!

Tapping has changed my life for the better... and now all that is around me enriches my life each and every day.

I wish this for you ...

To create a life for yourself where you can be fully present, free of worry about the past or future.
To be able to invest in yourself & become inspired by meaningful & uplifting exchanges. To align with your values, for energy to flow freely & to live well.
It's about making a positive contribution to the world & living a life you love.
READY TO CLEAR A PATH FOR THE LIFE YOU DESIRE?
Certifications & Training
As an EFT Master Practitioner and Energist Trainer with the Association for Meridian and Energy Therapies (AMT), now the Guild of Energists (GoE) ...

Karen has trained and certified individuals throughout North America in various applications of EFT, Modern Energy Tapping, Energy in Motion, Modern Stress Management, and Usui Reiki.

Karen's EFT training began in 2010 with Ann Ross who was one of Gary Craig's Master graduates.

Karen then trained with Sylvia Hartman founder of The AMT/GoE. She went on to study with Sylvia in Maryland USA 2013, Eastbourne UK 2015 & virtually in 2021.

She completed a comprehensive EFT course designed specifically for working with individuals who have PTSD/PTS via Carol Look's home-based training.
Further studies include the Guild of Energist's Modern Energy Tapping Professional Trainer's course, completed in 2022.
Professional Associations
- The Guilds of Energists (GoE)
- The Association of the Comprehensive Energy Psychology (ACEP)
- The Energy Medicine Professional Association (EMPA)
- The Consciousness & Healing Initiative (CHI)
- The Universal Reiki Association
- The Center for Reiki Research

Karen is a Level I and II Certified EFT Practitioner through the Association for the Advancement of Meridian Energy Techniques, (now EFT International), & a Certified EFT Master Practitioner with the AMT/GoE.

Karen's Reiki training is in the Usui method, through Sacred Space Reiki (Jacksonville, Oregon). She is a Reiki Master Level Teacher.

Certification in PTSEC Percussion Suggestive Technique was completed in 2018.

Karen's undergraduate work culminated in a Bachelor of Science degree from Southern Oregon State College in Education.
She completed her Graduate Studies in Educational Leadership and Administration at the University of Southern Mississippi.
Internationally recognized for excellence in her field, the following organizations are among those at which Karen has been a featured teacher/speaker ~ topics include overcoming trauma & stress, building confidence, business, happiness, & well-being:
Everything you need to live an abundant, joyful life.