"I have had a lot of therapy with very good therapists. Working with Karen along with my regular therapy has made a huge difference. Issues that stuck with me even though I understood them have been released! My personal growth has been accelerated! I really enjoy working with Karen and she brings lots of tools to help me. Thanks Karen!"

"I have worked with Karen for several years. I sought her guidance for EFT tapping, but she has helped me in so many other ways to move past emotional and relationship issues. She is a wise, compassionate and supportive guide who has given me the courage, strength, and inner wisdom to transform my life. Before working with Karen I felt blocked, stuck and unable to move forward. During our work together she gave me tools I needed to move forward to a better life. Now I can utilize those tools to better implement the results I am seeking."

nancy P.
mcminnville, oregon
Lori f.
teacher
toamasina, madagascar
elizabeth R.
business owner
wisconsin
"The class was informative and well organized. Karen has a true gift for teaching and her EFT skills are incredible. This was probably the most transformative weekend of my life. I feel so blessed to have been a part of it. I have been deeply empowered by this experience!"
"A NEW APPROACH TO LIFE."
Traci P.
"DEEPLY EMPOWERING!"
B.G.
"A TRUE GIFT FOR TEACHING."
J.S.
"GREAT ENERGY!"
Sonia Prieto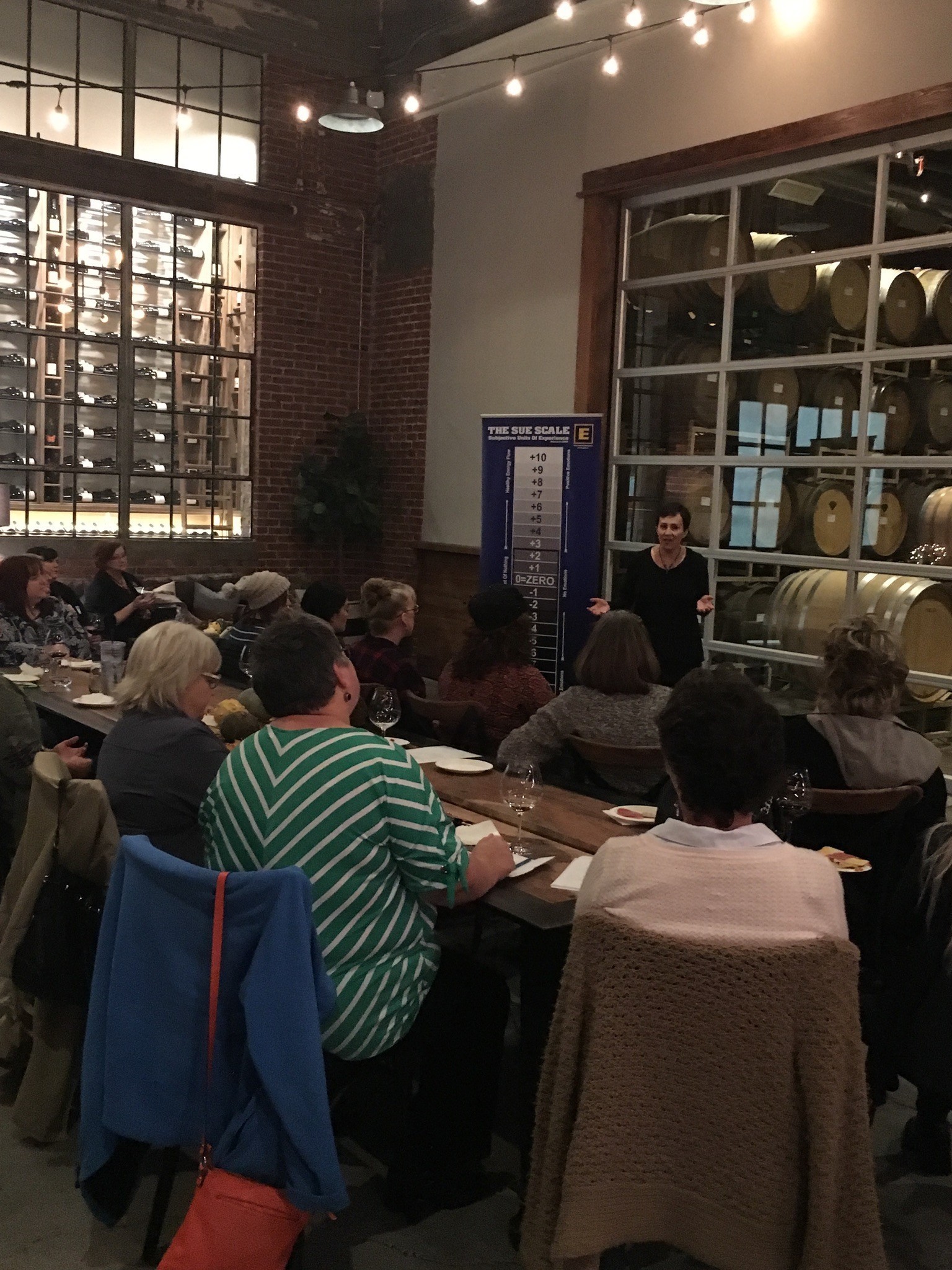 "Such amazing energy ..."
"I walked in with an interest, but very little knowledge or experience with energy work. Karen has such amazing energy, and such skill at teaching - that I am walking out of this course with confidence that I am able to use Tapping to make a difference in my life, and in the lives of those around me. Thank you for an extraordinary 6 hours!"
"Before I began working with Karen,I had a great deal of anxiety, depression and low confidence. I had been able to hide my issues for years which became a physical barrier to a happy life. I am now able to go through my life with confidence, focus and little to no anxiety. Better yet, with the tools that Karen showed me, I can work on my own energy clearing any time I feel the need."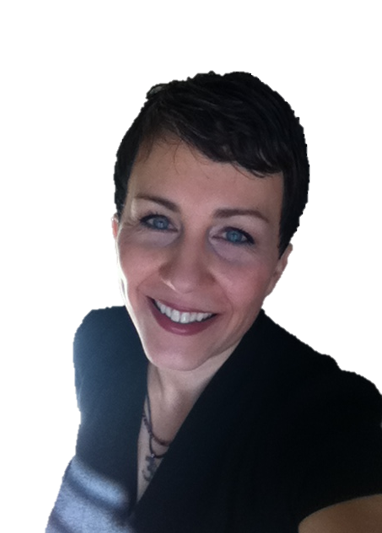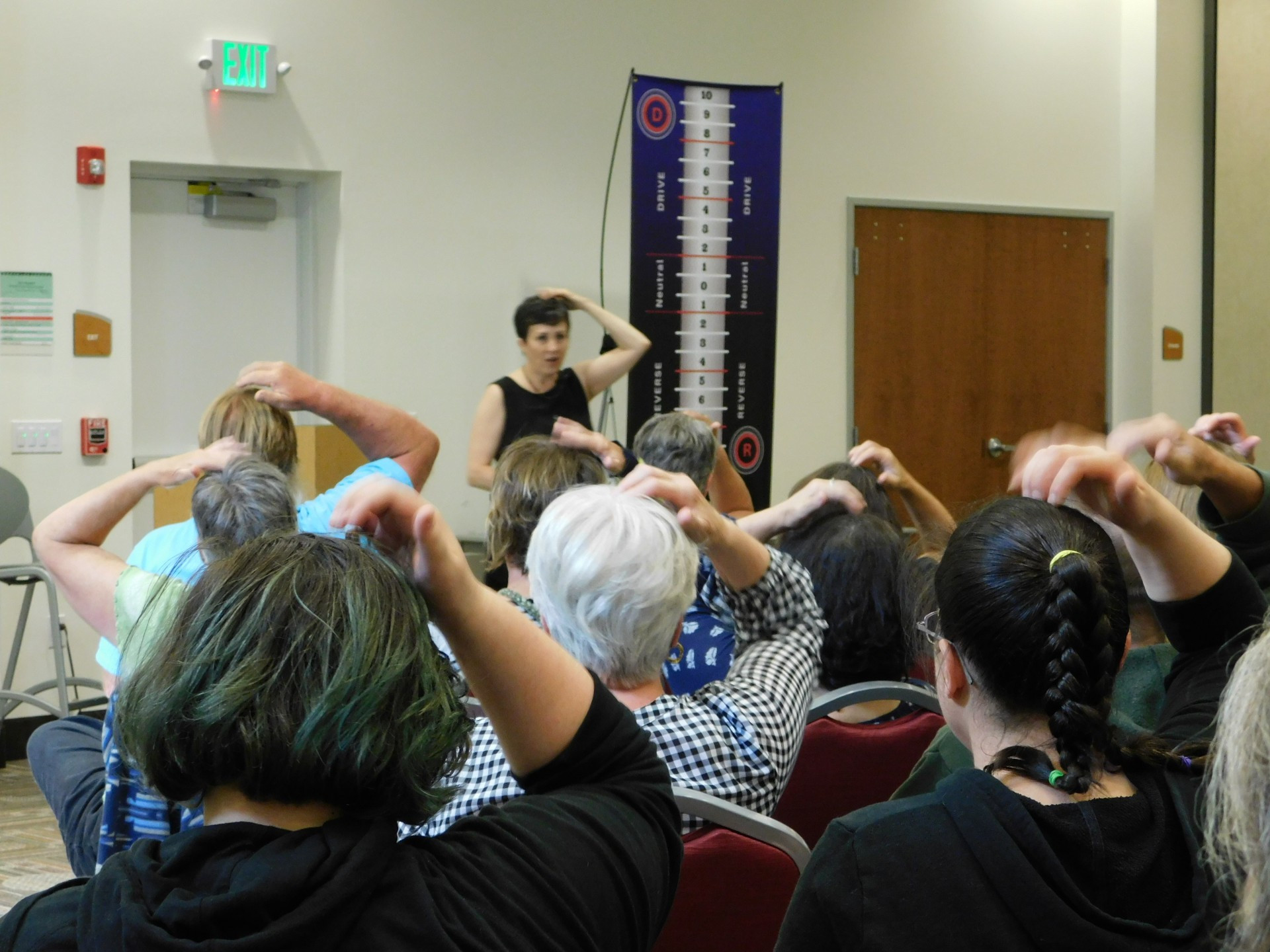 "Extremely gifted at what she does..."
"I have been given tools on how to let go of all of the things that had happened to me in my life that had caused me to shut myself down and close myself off from my family and friends. It feels amazing to have a whole new outlook on my life. Karen has been an integral part of my journey. She is genuine and supportive. She is caring and thoughtful. She is extremely gifted at what she does. It's amazing to see her in her element.
Because of Karen I am now the person I always wanted to be, living the life I always knew I could.Thank you Karen!"
A.M.
vancouver, washington
B.Anderson
newberg, oregon
"Karen knows her stuff and knows how to teach."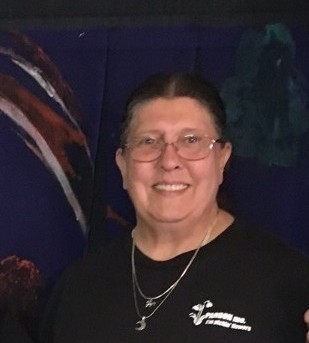 "EFT is a simple tool that can make profound changes for a better quality of life on any level. Karen makes the class fun as well as educational."
D.B.J.
mcminnville, oregon
sonia prieto
keizer, Oregon
"This class has taken me beyond what I knew about feeling good. Karen has shown me that there are more and more pathways to getting to where I want to be emotionally, and with greater ease. Her class, as well as being informative, is also fun. She has a way about her that helps and encourages us to GET IT."
J.R.



battleground, washington
S.R.N.
mcminnville, oregon
L.B.W.
mcminnville,,oregon
"A true teacher..."
"Karen has such a gentle, kind, and uplifting way of teaching. It makes one feel that any question can be asked and it will be answered without condescension or impatience. She is a true teacher and I love to learn from her. Keep doing what you're doing, Karen! It's wonderful and it works!"
C.H.g.
mcminnville, oregon
"Great class! Thoroughly enjoyed the pace and the information. I'm looking forward to using this powerful tool with myself and my clients. I appreciate the safe and fun learning environment that Karen created for us."
austin brown



student
portland, oregon
"A variety of very effective tools."
"I love the way Karen, step-by-step shows us the various tapping techniques with demonstrations. Then we have the opportunity to practice. I so appreciate having a variety of very effective tools to go up to the +10 positive emotions. Thank you! You are a very clear, effective teacher!"
patty
artist
portland, Oregon
H.B.
pacific city, Oregon
Francine Hannon



psychiatric social worker
bend, oregon
"The EFT technique and Karen's approach to it is deeply empowering, and the results of using it are comforting and immediate. There is definitely new promise for the old emotional pain and finally a way to make peace with the past and with myself, and gives me great hope for the future. Thank you so much!"
Glenda
EFT Practitioner, author
lafayette, oregon
susan
store owner
corvallis, Oregon
"Karen is gifted at dialing in personally to help people in the class understand the material from a variety of viewpoints. EFT is simple, clear, powerful and anyone can feel a change immediately. It is a way to empower yourself and others."
"I knew the basics of EFT before coming to the class, but this was my first real introduction to tapping. I gained a really full understanding of what it's all about and the purpose. Tapping through the different spots, I felt instantly balanced and awake. It really got me to reflect on some deeper issues that are coming up for me from my past as well. I'm excited and feel inspired to heal those wounds of the past and claim back my energy. Thank you for a beautiful and healing class!!"
Matt
Certified Alcohol and drug counselor
yamhill, oregon
Shawn Axten
PT/craniosacral therapist
bend, oregon
"It was a great experience learning a new modalilty to add to my practice. I was able to see through group practice the power that EFT can have on moving energy and clearing blocked emotions. I can't wait to add it in to my clinical skills. Loved all the practice and getting to see firsthand how EFT can change lives."
D.B.F.
mcminnville, oregon
maria
eft master practitioner & trainer
ashland, Oregon
T.B.



vancouver, washington
"...on topic and chocked full of content."
deb blecha
owner Graphically deb
elma, washington
"Excellent class! Karen knows her stuff and knows how to teach. Class moved quickly. Helpful, easy to incorporate info. Thanks!"



"You are such a breath of fresh air! Your energy starts working on your students before you open your mouth...and then the lessons stay on topic, and are chocked full of content. You are an amazing teacher!"



CINNAMON


BADASS MOTHER, PRIESTESS & CROSSFIT WARRIOR
BEND, OREGON
For more testimonials, visit my website on your desktop or laptop computer.

For more testimonials, please visit my website on your desktop or laptop computer.