R.B.
Vancouver, Washington
"Karen has an excellent perception of people and is tactful and competent. She is positive, friendly, and truly caring."
"I have worked with Karen for several years. I sought her guidance for EFT tapping, but she has helped me in so many other ways to move past emotional and relationship issues. She is a wise, compassionate, and supportive guide who has given me the courage, strength, and inner wisdom to transform my life. Before working with Karen I felt blocked, stuck, and unable to move forward. During our work together she gave me the tools I needed to move forward to a better life. Now I can utilize those tools to better implement the results I am seeking."

"What Karen does is work with the individual to clear energy blocks in order to reach a higher frequency; a frequency that allows the individual freedom to make choices and take action in life without being restrained by doubts and fears."
Lori F.
Teacher
Toamasina, Madagascar
E.R.
Business Owner
Wisconsin
"The class was informative and well organized. Karen has a true gift for teaching and her EFT skills are incredible. This was probably the most transformative weekend of my life. I feel so blessed to have been a part of it. I have been deeply empowered by this experience!"
"A NEW APPROACH TO LIFE."
Traci P.
"DEEPLY EMPOWERING!"
B.G.
"A TRUE GIFT FOR TEACHING."
J.S.
"GREAT ENERGY!"
Sonia Prieto
"Transformation comes quickly and it lasts!"
"Our work together launched me to a new level. I have not returned to the state when we began our work.
Very grateful for the compassionate and wise approach you take. And so efficient! Transformation comes quickly and it lasts!"
"Before I began working with Karen, I had a great deal of anxiety, depression, and low confidence. I had been able to hide my issues for years which became a physical barrier to a happy life. I am now able to go through my life with confidence, focus, and little to no anxiety. Better yet, with the tools that Karen showed me, I can work on my own energy clearing any time I feel the need."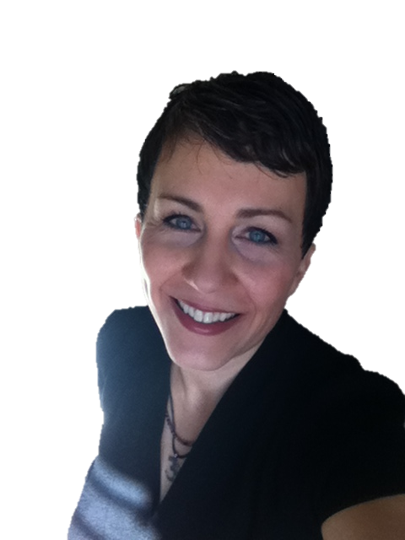 "Extremely gifted at what she does..."
"I have been given tools on how to let go of all of the things that had happened to me in my life that had caused me to shut myself down and close myself off from my family and friends. It feels amazing to have a whole new outlook on my life. Karen has been an integral part of my journey. She is genuine and supportive. She is caring and thoughtful. She is extremely gifted at what she does. It's amazing to see her in her element.
Because of Karen, I am now the person I always wanted to be, living the life I always knew I could. Thank you, Karen!"
B. Anderson
Newberg, Oregon
"EFT is a simple tool that can make profound changes for a better quality of life on any level. Karen makes the class fun as well as educational."
D.B. J.
McMinnville, Oregon
Sonia Prieto
Keizer, Oregon
"This class has taken me beyond what I knew about feeling good. Karen has shown me that there are more and more pathways to getting to where I want to be emotionally, and with greater ease. Her class, as well as being informative, is also fun. She has a way about her that helps and encourages us to GET IT."
J.R.

Battleground, Washington
S.R.N.
McMinnville, Oregon
L.B.W.
Mcminnville, Oregon
"A true teacher..."
"Karen has such a gentle, kind, and uplifting way of teaching. It makes one feel that any question can be asked and it will be answered without condescension or impatience. She is a true teacher and I love to learn from her. Keep doing what you're doing, Karen! It's wonderful and it works!"
C.H.G.
McMinnville, Oregon
"Great class! Thoroughly enjoyed the pace and the information. I'm looking forward to using this powerful tool with myself and my clients. I appreciate the safe and fun learning environment that Karen created for us."
Austin Brown

Student
Portland, Oregon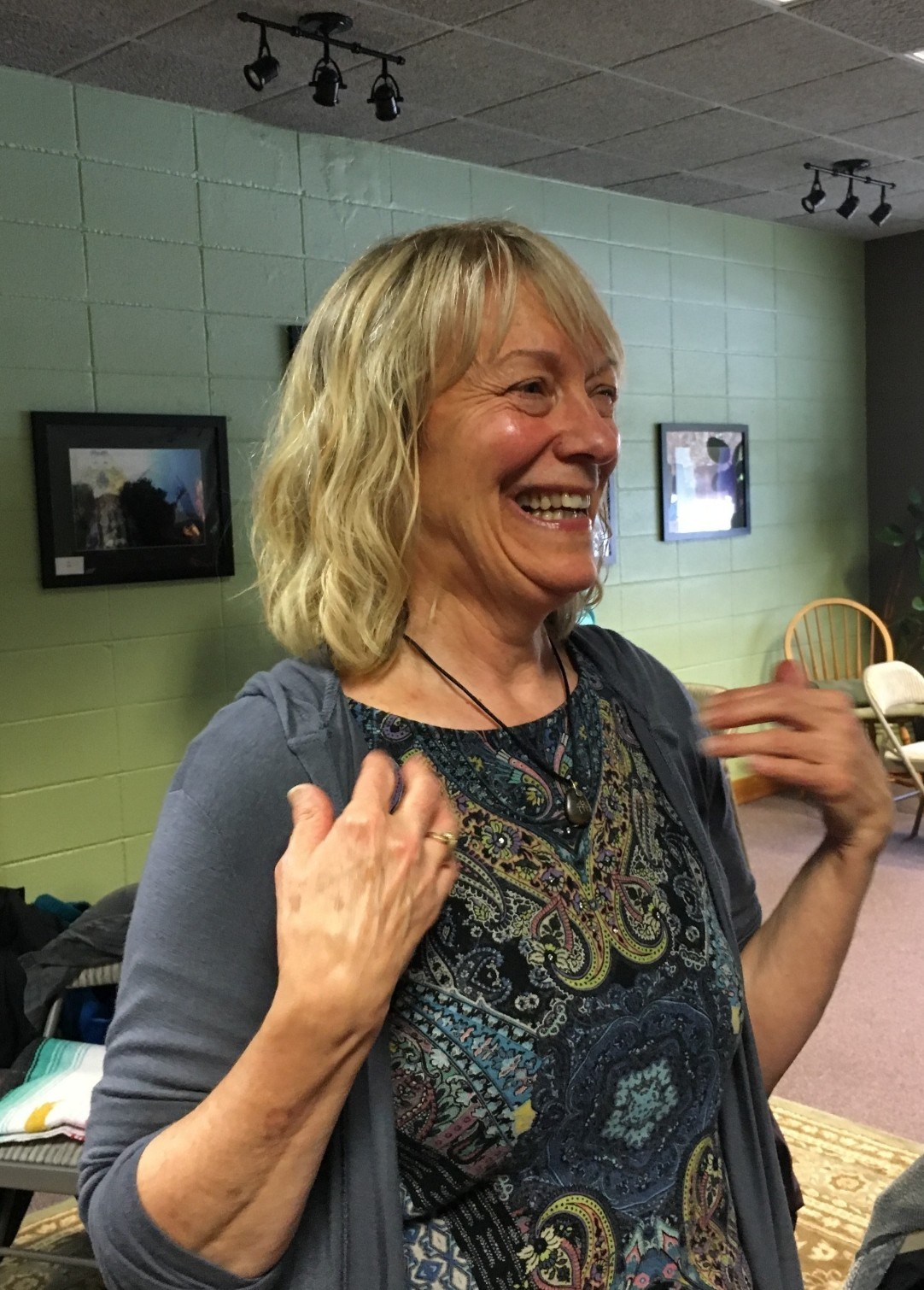 "A variety of very effective tools."
"I love the way Karen, step-by-step shows us the various tapping techniques with demonstrations. Then we have the opportunity to practice. I so appreciate having a variety of very effective tools to go up to the +10 positive emotions. Thank you! You are a very clear, effective teacher!"
Patty
Artist
Portland, Oregon
H.B.
Pacific City, Oregon
Francine Hannon

Psychiatric Social Worker
Bend, Oregon
"The EFT technique and Karen's approach to it is deeply empowering, and the results of using it are comforting and immediate. There is definitely new promise for the old emotional pain and finally a way to make peace with the past and with myself, and gives me great hope for the future. Thank you so much!"
Glenda
EFT Practitioner, Author
Lafayette, Oregon
Susan
Store Owner
Corvallis, Oregon
"Karen is gifted at dialing in personally to help people in the class understand the material from a variety of viewpoints. EFT is simple, clear, powerful and anyone can feel a change immediately. It is a way to empower yourself and others."
"I knew the basics of EFT before coming to the class, but this was my first real introduction to tapping. I gained a really full understanding of what it's all about and the purpose. Tapping through the different spots, I felt instantly balanced and awake. It really got me to reflect on some deeper issues that are coming up for me from my past as well. I'm excited and feel inspired to heal those wounds of the past and claim back my energy. Thank you for a beautiful and healing class!!"
Matt
Certified Alcohol and Drug Counselor
Yamhill, Oregon
Shawn Axten
PT/Craniosacral Therapist
Bend, Oregon
"It was a great experience learning a new modality to add to my practice. I was able to see through group practice the power that EFT can have on moving energy and clearing blocked emotions. I can't wait to add it in to my clinical skills. Loved all the practice and getting to see firsthand how EFT can change lives."
D.B.F.
McMinnville, Oregon
Maria
EFT Master Practitioner & Trainer
Ashland, Oregon
T.B.

Vancouver, Washington
"I'm leaving today feeling light, vibrant, empowered, and grateful. Thank you!"
"Karen does a great job at incorporating group activities and familiarizing one with diffrent ways to draw in energies. I'm leaving today feeling light, vibrant, empowered and grateful. Thank you karen!"
"It seemed like nothing we did helped our daughter [16 years old], and we tried everything. We saw therapists (many), psychiatrists, hospitalizations, medications … As we worked with Karen, and she helped us navigate our way through our daughter's needs, we found our child again. Through tapping, the layers of pain and trauma and fear and sadness were peeled away and what was revealed was a balanced, joyful child that was excited about life. …We will be forever grateful for Karen and this miracle of tapping for giving us our lives back."
Cinnamon
Badass Mother, Priestess & Crossfit Warrior
Bend, Oregon
For more testimonials, visit my website on your desktop or laptop computer.
For more testimonials, please visit karenaquinas.com/testimonials
on your desktop or laptop computer.
"I highly recommend working with Karen. In one session, Karen helped remove a long-standing energetic block and opened my life to new possibilities. I had such a profound experience in one session that I could not imagine the need for a second session; I was wrong. The second session was as powerful as the first. By removing the energetic blockades that had permeated my life since childhood, I am now more clear, focused, and able to move forward with confidence."
"I was experiencing a paralyzing episode of depression due to recent emotional trauma. During our work together, Karen helped me neutralize this depression and recognize a group of issues and contributing problems that surrounded this major trauma. She also just listened to me in an attentive, caring, and totally professional way. Aside from the tapping, it was wonderful to simply be in her presence. I feel like a new person now. I am happy and I feel like I have all the tools I need to continue to get happier and happier. I can't recommend her services highly enough. Thank you, Karen, for helping me in my time of need."
"Karen really cares for others and is truly interested in helping you be your best."
McMinnville Area Chamber of Commerce
"Two years ago, at my lowest low, I had my first EFT session with Karen Aquinas. Six sessions and a month later, I left her office feeling like I had a new lease on life. I had new tools for helping myself, my spirit was lifted, and I was inspired and excited about everything Karen taught me.
I had to reach out to Karen recently to let her know- thanks to all her help, my life is utterly transformed. In the last two years, I have shed so many things that no longer serve me. I changed careers, attracted wonderful friends and collaborators, started a new side business, and best of all, I know myself and my essence as happiness and love. There are no adequate words of thanks to Karen for her professionalism, expertise, and caring. I recommend Karen's services to anyone who is ready for a major life upgrade. Thank you and bless you, Karen."